~~~~ Welcome to Aegis Global PMC ~~~~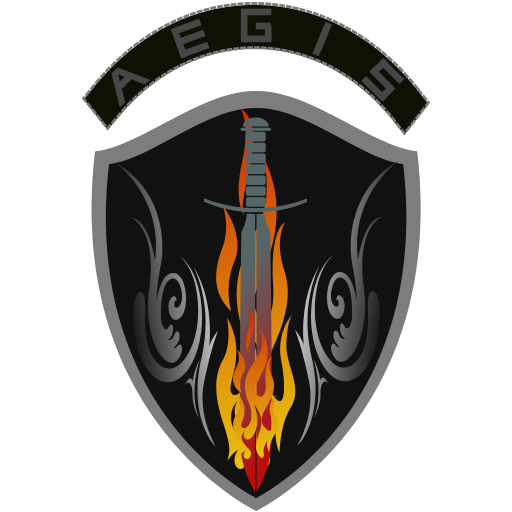 We are Playstation 3, Grand Theft Auto Online, Private Military Contractors themed crew. Our goal is to deliver new experience and fun in the game through cooperation, teamwork and just a bit of role-playing. The in-game possibilities delivered by free roam as well as various missions creates opportunities to enjoy fictional assignments and training that our company is running on daily basis. Dress code will be in place and some of the higher ranked members will be required to own a specific, modified vehicle for use in crew events.
Confidential !
For the use of recruitment process only
Our operatives are trying not to break the law, but in certain circumstances it could be required in order to complete our assignment. In mentioned case the company will make sure it cannot be identified, blamed or prosecuted for any illegal actions. Operatives will be briefed when certain anonymity is required and bonus will be included in the payment, after completing the assignment.
*[That was the example of mild role-playing that actually makes our crew members action in GTAO a bit more justified or believable in the concept that we are going to be a part of. If you want to know more about RP in our crew, refer to section "Role-play" under "Requirements"]
What do we expect from our members:
-
Behaviour
You don't have to be 18+ to join BUT childish behaviour, trolling, abusing, killing crew members or just griefing in general, won't be tolerated on the forum or in game. We want to create a good and friendly environment to enjoy the game with other crew members.
-
Communication
Decent English. I personally expect people of different nationalities to join our crew and it just make sense to communicate in one language. We wouldn't like a situation when there are for example 5 crew members playing together and 3 of them speaking in other language making the other 2 feel isolated. That's just not really why you want to get in the crew is it ? When there are only same nationality crew members playing in session/mission/whatever then obviously your choice will be native language and then that's fine.
-
Headset
Self explanatory. If you can't use it at certain times (dead battery/late hour/other understandable reason) make sure to use in game text or PSN message to make other crew members aware.
-
Presence
Be reasonably active on forum and in game. Every member will be required to have an account on forum using their PSN name or including it in the signature, so we can actually be aware of "who is who". You can use PSN signature bar from official page. After logging in, using your PSN details look for "Portable ID", then it's just a matter of coping and pasting the HTML code.
Majority of our forum is hidden for unregistered users.
-
Role-play
You simply have to acknowledge the fact that your character is employed by the PMC company. That means wearing our uniform, taking orders from HQ, taking part in crew events/fulfilling assignments and just playing along. You are still you so you don't have to pretend to be someone else really. If you want to utilise some kind of persona for your in-game character, you are very welcome to do so.
*example - we are doing mission to bust a drug deal for Gerald or Trevor/Ron, BUT in spirit of RP we are actually doing in game brief and for example we are being hired to retrieve a stolen military data that is about to be sold.
Martin wants you to kill a witness protected by police and agents ("Death from above" mission) - we are actually assassinating person involved in terrorist activities that is using diplomatic immunity or is simply being protected by CIA ( IIA in game ) for their own political games.
Hope you get the idea.Trust me that we can do much more using missions and free roam, like for example extracting and protecting the VIP (by putting a bounty on one of our members after needed preparations and keeping poor guy safe and sound

)